Bunbury Mill is a working museum that can be found in Cheshire, England. This watermill is a grade II listed building, which means it is protected and cannot be destroyed or remodeled without special permission. It was at risk of being destroyed at one point, but was turned into a museum instead. The mill often appears on TV, offers hands-on experiences and workshops, and is a great place to spend a day with the family. There is also a cafe on site where guests can enjoy a nice cup of tea and delicious pastries.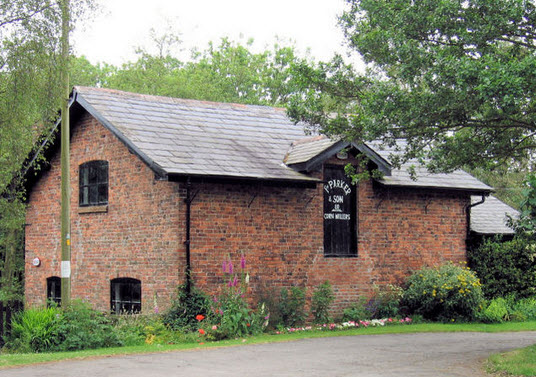 Activities at Bunbury Mill
The mill is open every Sunday and Bank Holiday Monday until October, and the entry fee is £3.50 for adults and £1 for children from 12-16 yrs. of age. The area comprises two acres, and strolling around the countryside is beautiful in any weather conditions. Apart from the mill, visitors are also able to find an amazing picnic area, a wildlife pond, mill pond and visitors center. It is also possible to test out machinery that is over 100 years old, and participate in other activities that used to be performed in the mill many years ago.
A Long History of Tradition
The mill has quite an interesting history, because it is said that there has been a corn mill on the site as far back as 1290. The building we see in Bunbury today was finished in 1844, and it was initially used to produce flour and animal feed. Bad flooding occurred in 1960, which forced the mill to close, as renovations would have been far too costly, and the products were no longer in high demand. Nantwich Rural District Council bought the site to use it for water treatment. It was supposed to be destroyed 6 years later, but the locals gathered to protest, as they wanted the mill to be repaired, not only for reasons of heritage, but also to create more jobs in the area. By 1977, Bunbury Mill was back up and running. But this time it was owned by North West Water Authority, part of United Utilities, which is the organization that first turned it into a museum and education centre. The mill closed once again in 2010, but volunteers were kind enough to keep an eye on the machinery, and make sure everything was in working order. Bunbury Watermill Trust took over in 2012, and they could finally open its doors to new visitors.
Visit Bunbury Mill
This is definitely a place worth visiting if you are nearby, and spending a day on the grounds is an interesting and beautiful experience. There are guided tours for anyone who is interested in learning more about what has happened at the mill during all these years. The tours are around 40 minutes long, but visitors are put to work, so this is not a tour for anyone who wants to sit back and relax. Activities include grinding wheat by hand, ringing the bell, testing out flour and, of course, starting the wheel.